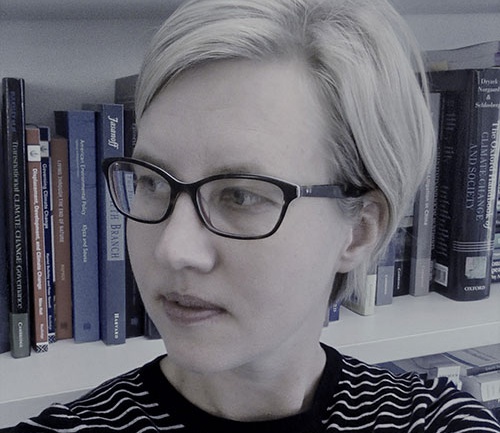 Lisa Vanhala
Principal Investigator
Lisa Vanhala is the Principal Investigator of CCLAD. She is a Professor of Political Science and is Departmental Director of Research.
She holds a DPhil and MPhil in Politics from University of Oxford. She spent her undergraduate years at McGill University and Sciences Po Paris.Prior to joining UCL Lisa worked at the Centre for Socio-Legal Studies in Oxford and the Centre for the Study of Human Rights at LSE. She has also held visiting professorships at the École des hautes études en sciences sociales (EHESS) in Paris and at the Center for the Study of Law and Society at the University of California, Berkeley. She has held a British Academy Postdoctoral Fellowship, an ESRC Future Leaders Grant and is now delighted to be funded by a European Research Council Starting Grant.
Lisa teaches on Global Environmental Politics, Human Rights and Qualitative Research Methods courses. Her research explores the role of law, legal norms and legal actors in political processes and social change. She has published a monograph and a number of articles exploring the mobilization of law by a variety of actors across a number of issues ranging from environment to disability to women's rights. She also supports a number of organisations through her consultancy work which focuses on facilitating organisational learning about the mobilisation of law. This project engages with the transnational diffusion of norms and ideas and explores the conditions under which they influence institutional policy practices. She is particularly interested in climate change loss and damage as it represents a new frontier in climate governance.
When not at work Lisa loves spending time with her son, running and learning to play the banjo.